While our focus is to create an unforgettable stay and to let you experience Amsterdam like we do as locals, we believe that responsible travel and building community empowerment is super important in shaping a greener, more vibrant future. Here's what we do!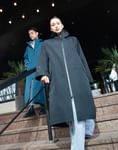 Say goodbye to plastic ponchos
Our friends at BYBROWN have helped us kick single-use plastics to the curb. Say goodbye to plastic ponchos and hello to beautifully designed raincoats that are all about keeping you dry and the planet happy. So, it's not just about a good night's sleep; it's also about waking up to a world that's a little greener, a little cooler, and a whole lot more awesome.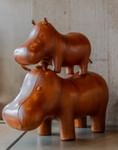 Let's spill the beans on how we're becoming more sustainable, one beautiful design at a time. We're all about giving a second life to funky vintage pieces. From retro furnishings that tell stories of their own to repurposed materials that add a touch of character, our spaces are a collection of treasures, of sustainability and style. Oh, and did we mention that we are all about embracing existing buildings? Yep, we're all about making use of what's already here, reducing our footprint while giving these spaces a new lease on life.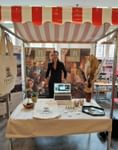 We're not just in the business of hospitality for hotel guests; we're in the business of being there for our community as well. Need a ladder? We've got your back. Got a legit emergency? We've got a roof for you. Our commitment to social sustainability is all about giving our fellow Amsterdammers a hand because a strong community is the heart of what we do. But that's not all – we're all about sharing the love through traineeships. From the front desk to the kitchen, we're creating opportunities for learning and growth. At Hotel V, we're building connections that go beyond the walls, making sure that everyone who walks through our doors becomes a part of something bigger.