News
#V-News: Rent(al) the rain service with BYBROWN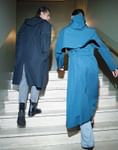 Okay, all jokes aside we're not really "renting out the rain" of course, we do however offer you a luxurious rental raincoat service by partnering up with the Amsterdam-based rainwear label ByBrown. As it turns out, you can certainly dress the part – who would have thought with a raincoat - but also leave a positive footprint while taking on this adventure. How does it work? You can rent a coat at the reception during your stay or if you're the type of person who likes to plan ahead, you can also book one before you arrive. This decision is totally up to you! Either way, you're ready to conquer the world within no time.
ByBrown uses environmentally friendly Bluesign industry-approved and upcycled materials. The label's aim is to run a supply chain that is fully circular without compromising on design and technicality. With the help of ByBrown, you can now take the (unpredictable) weather – and your raincoat – with you, everywhere you go.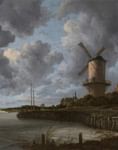 Dutch weather at its finest
While we as Dutchies might be bothered by the typical clouded skies more often than not, many people turned this type of weather into a source of inspiration. While Jacob van Ruisdealgeldt (a true Dutchman from Haarlem) discovered this insight in the 17th century, many Dutch painters followed his path of turning the ever-changing clouds into a work of art – quite literally.

If you think about it that way, the sky and all its different elements can be quite mesmerizing. When was the last time you looked up and found yourself wandering off to another planet? Well, this might be your sign to start a star or cloud-gazing quest of your own, who knows what you will find.
A different coat in every city – but let's start our journey in the bustling streets of Amsterdam first.

Much love. From Amsterdam.

Hotel V