News
#V-Guide: Hotspots for kids
Planning a family trip to Amsterdam but not sure what to do with your kids during summer here? We've got your back! Because Amsterdam has a lot to offer for you and your little angels. Here are some of our favorite tips! And psssst our V lofts at Hotel V Frederiksplein are the perfect place to stay with your family.
A picking garden with berry, raspberry and strawberry bushes and trees with sweet apples en pears. At the entrance you'll get a basket to pick your own fruits and eggs from all the chickens that are walking around in the garden. They also have a spacious cafe, where you order fresh juices made with fruits from their garden, homemade pies and sandwiches, and an organic supermarket with products from local farmers.
Free entrance
Open from Tuesday-Sunday
10:30-18:00
For kids who like to explore the natural environment. Navigate across waterways on little rafts, pick up pallet boxes, a hammer and nails to build a fort. A great playground on the edge of Flevopark. Cableways, water pumps, a talking play arch and a high slide mountain!
Free entrance
Open from Tuesday-Sunday
10:00-18:00
We love this small children theatre so much! Every month they have a new theatre show where they take children on an adventure. They can dress up as a princess, knight or an animal. In their performances they invite children to sing, dance and interact with the characters. They talk about social themes like making friends and sharing together.
€ 9,50 per person
Including dressing up, lemonade, coffee, tea and cookies
Every Wednesday, Saturday and Sunday
A petting zoo in the heart of "Het Amsterdamse Bos" where your children can meet goats, lambs, chickens, pigs, cows and horses. For a small fee they can feed the little goats a bottle of milk. They offer organic food for lunch and ice cream made from goat's milk.
Free entrance
Open on Monday and Wednesday-Sunday
10:00-17:00
A tiny island, so only accesible by boat, what's a great experience already.
Pampus is a lively, historic island that appeals to the imagination. For children there are treasure hunts and there are two experience routes. Twenty rooms in the fort have been furnished like how they used to be. Children can turn the wheel in the engine room and hunt for old fashioned-telephones to pass messages to their friends in the fort. After all the excitement you can have drinks and lunch at the Pampus Paviljoen and enjoy the beautiful view.
Entrance including boat ticket from € 14,- per person
Every Saturday & Sunday the ferry leaves from Amsterdam
Ferry leaves at 10:45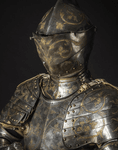 A beautiful museum in the centre of Amsterdam. During summer they have a very cool exhibition for children with exciting dragon quests and lego buildings. The museum is full of stories about knights, damsels and dragons. After your museum it's time for lunch. Go to Dignita Hoftuin situated in the beautiful garden of Hermitage.
Entrance from € 21,- per person (kids under 12 free entrance)
Open from Wednesday-Sunday
10:00-17:00
This one is for our little adventurers who like to play with sand and water, sail on a raft, catch frogs and insects, play in a flowing stream and stroll through reeds and bushes.
Free entrance
7 days a week
11:00-18:00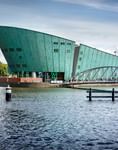 This museum houses loads of experiments and exhibitions. Children of different ages have fun with giant soap bubbles and experiment in the chemistry lab. They also have an amazing rooftop terrace with the best view of Amsterdam.
Entrance € 17,50
Open from Tuesday-Sunday
10:00-17:30