News
#V-News: Hotel V SUP Sessions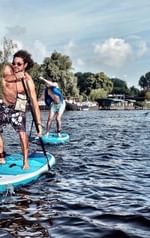 Mindful, adventurous, a great way to explore Amsterdam in a whole different way, breathtaking sunrise expeditions, super fun and very easy to learn.
Stand-up paddleboarding (SUP) is the hottest craze, taking Amsterdam by storm.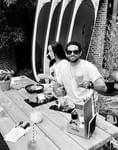 Meet Sol and his wife Rosanne, who started SUP SUP CLUB two years ago. After a turbulent year for Sol, he found peace on the water while paddling through nature. It brought him a serene calm he wanted to share with the hurried Amsterdammer.
"We organize amazing sunrise expeditions and offer SUP-lessons and self-practice rental. We think being on a SUP is the perfect balance between physical effort and relaxation. The best way to start or end your day."